秋高气爽,丹桂飘香,2018年10月25日-26日南京医科大学第49届运动会圆满落幕。我院师生奋发进取,锐意拼搏,斩获学生男子组第一名,追平历史最好成绩。在多项赛事上成绩优异,实现蝉联。
With the fragrance of osmanthus wafting in such invigorating autumn air, the 49th sports meeting of Nanjing Medical University came to a successful end on October 26th, 2018. SIE teachers and students strived to make new progress. They won the first position in student men's group, getting the best result in the history. And some athletes even made a great performance by winning award in successive two years.
运动会开幕式上,来自35个国家和地区的新生在我院教职工代表的带领下迈着整齐的步伐走过主席台。他们手中的小国旗迎风飘扬,"更高、更快、更强"的口号响彻南医天空,成为一道靓丽的风景线。
At the opening ceremony, freshers from 35 countries, walking with tidy pacetogether under the leadership of SIE faculty, waved their national flags and shouted the slogan "higher, swifter, stronger" which made a great impression to all NMUers.
运动会赛场上,我院共计100余人运动员们奋勇争先,先后在男子4*100米接力、男子100米、男子200米、排球接力、男子400米、男子3000米等项目中摘金夺银,再创佳绩。2016级硕士研究生哈什米在足球踢远比赛中发挥出色,蝉联冠军;在男子实心球比赛中,我院2016级学生塞穆尔、2014级学生金尚以及2017级硕士研究生沈涛在男子实心球比赛中表现抢眼,再次强势包揽前三名。
More than 100 athletes of SIE tried their best and won the top 3 positions in male 4*100 relay, male 100m, male 200m, volleyball relay, male 400m, male 3000m and so on. The postgraduate student Hashmi of 2016 won the champion again in the football kick competition since last year. The undergraduate student Samuel of 2016 and Keethanshan of 2014 and postgraduate student Vadamootoo of 2017 won the top 3 prizes again.
本次运动会上,我院志愿者尽心尽力服务运动员,展现出了我院团结一致,热情热心的精神风貌。赛后,新生纷纷表示,运动会是一次很好的机会,丰富了他们的校园生活,也增进了同学间的友谊,下次运动会要积极报名,享受体育精神带来的快乐。
At this sports meeting, the volunteers dedicated their efforts to help the athletes, showing the spirit of unity and enthusiasm of our school. After the game, the freshmen said it is a good opportunity to enrich their campus life and enhance the friendship between them. They expect the next sports meeting and enjoy the joy of sports.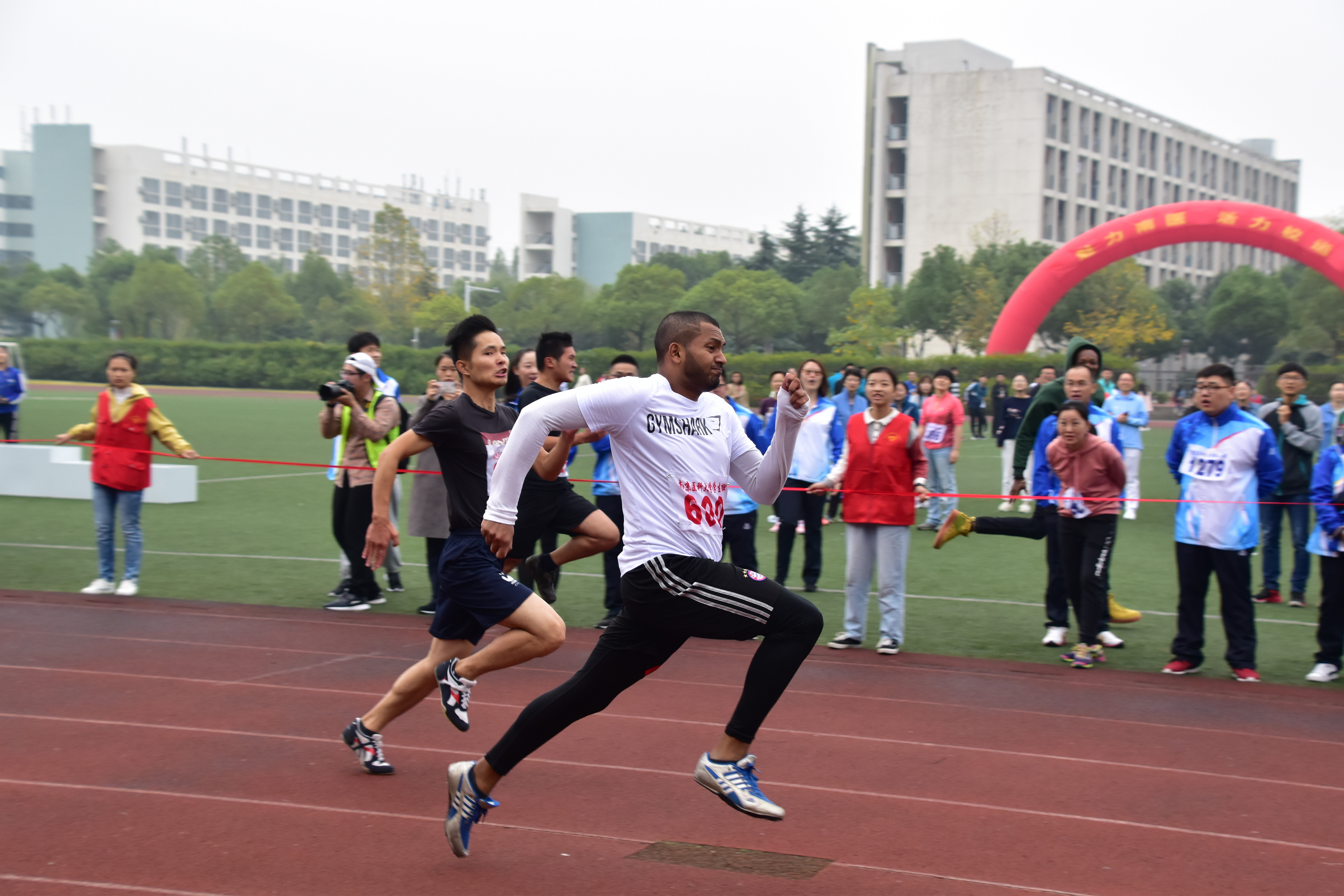 (Passage by Monica/ pictures by Syed Saad, Prashan, Dilitha, Shashank)