Dear applicants,
During the outbreak, if you have difficulty going to a bank to pay the deposit, you may opt to send the payment through WeChat or Alipay. The following are the QR codes.
QR code for WeChat payment.
QR code for Alipay.

You may scan one of the QR codes, and follow the instruction to pay. After the transaction is complete, make sure to take a screenshot and upload it into your application. This will help our finance department to locate your deposit.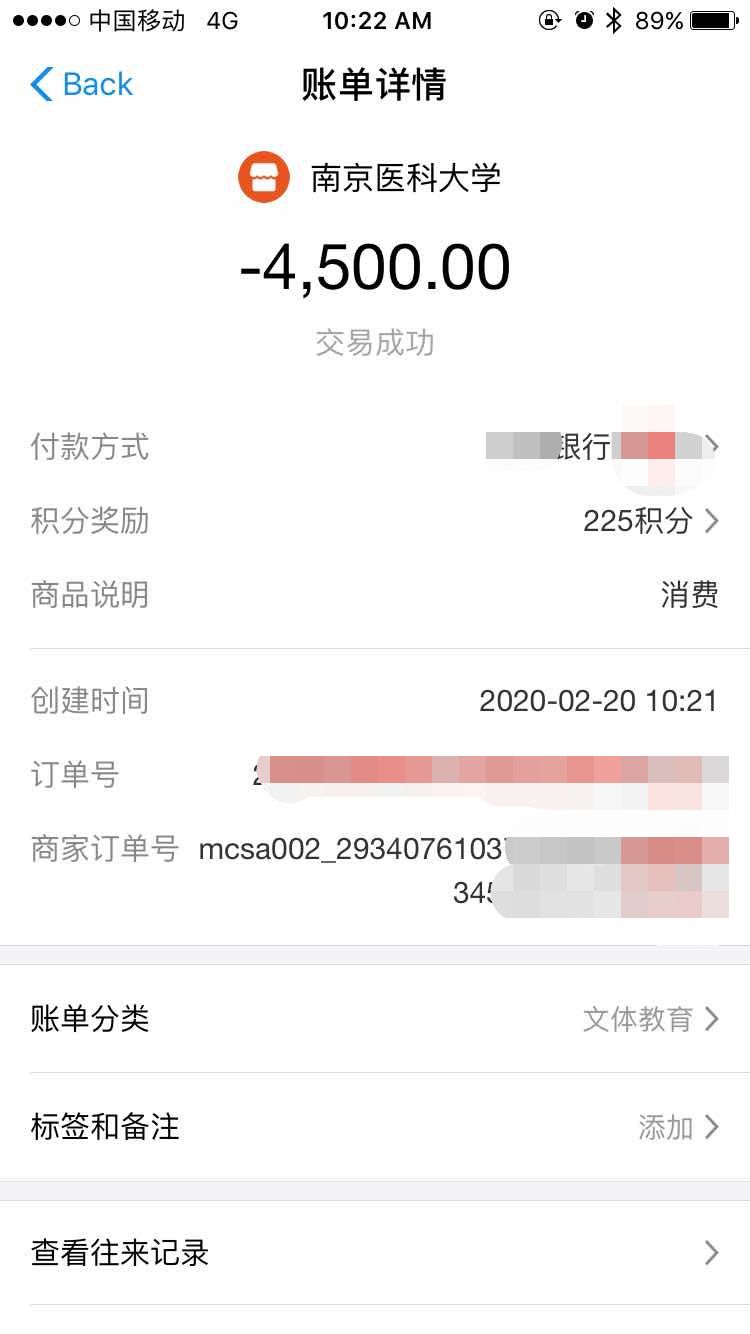 A sample of screenshot from a successful transaction.

If you have any inquiries, feel free to contact us at admission@njmu.edu.cn. Answers to frequently asked questions may also be found at the following link:
http://e-sie.njmu.edu.cn/FrequentlyAskedQuestions/list.htm
Other Contact Information
Nanjing Medical University website:
http://english.njmu.edu.cn/
School of International Education Website:
http://e-sie.njmu.edu.cn/
Online application system:
http://admission.njmu.edu.cn/
Contact: Wang Chuning, Zhang Donghui
Tel: +86-25-86869109
Fax: +86-25-86869105
The outbreak will be over! As Martin Luther King, Jr. put it, "We Shall Overcome!" We look forward to your joining Nanjing Medical University!
Office of Admissions and Recruitment
School of International Education
Nanjing Medical University
Written by Zhang Donghui, edited by Li Min, and approved by Wang Hai