On Nov. 2, 2020, School of International Education (SIE) 2020 Autumn Reading Review Competition was held successfully in the Classroom 114 in Mingda Building, Jiangning Campus. Teachers from General Affairs Office, Teaching Affairs Office, Chinese and International Students Exchange Center and Student Affairs Office as well as student contestants participated in this activity.
In this competition, altogether seven groups of students shared their reflection on reading the books that they recommended with rich thoughts and creative forms. Influenced by the COVID-19 pandemic spread worldwide, most int'l students are unable to return to the University. Even though only a few students staying on campus, SIE still actively mobilized and encouraged students to keep reading and thinking habits. During the competition, students reported a wide range of books, including psychological books Flow, philosophy of life books The Power of Positive Thinking, as well as the famous novels The Bamboo Stalk and Great Expectations. Shen Henglu (Austin), director of the Student Affairs Office, commented on the performance of the contestants. He fully affirmed the students' persistence in reading and positive thinking during the pandemic period, and put forward pertinent suggestions on the deficiencies in the exhibition.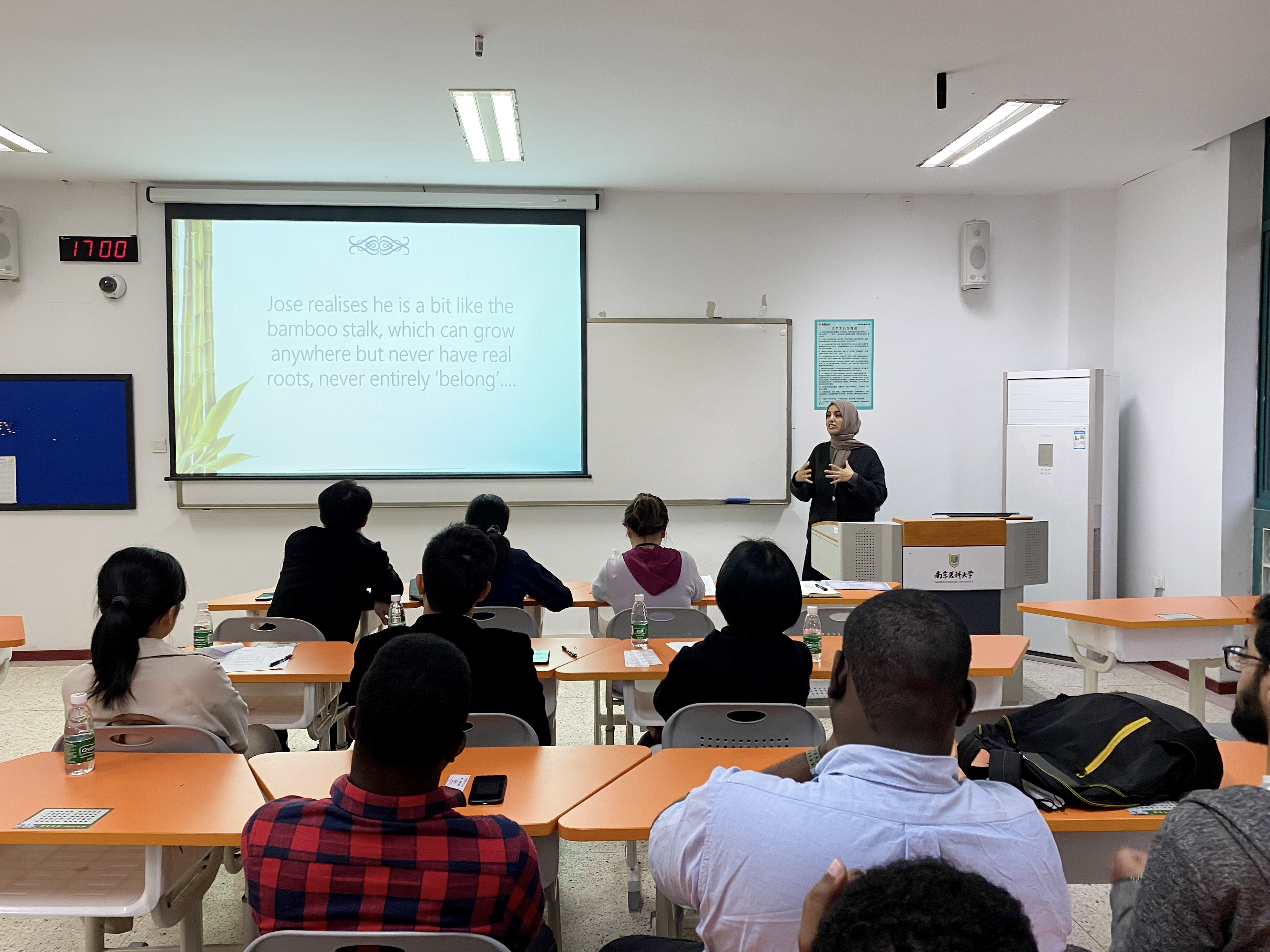 Finally, after the judges' evaluation, JAMA ABDIDAHIR MOHAMUD (SOMALIAN, 2018 PhD) won the first prize, KUDAKWASHE MUNDOVE (ZIMBABWEAN, 2018 MBBS) and EMMANUEL KOJO BEDU(GHANAIAN, 2015 MBBS) won the second prize, and OMAR MOHAMMED (INDIAN, 2016 MBBS), JAMES ANWAR COFFIE-PIERRE (GHANAIAN, 2016 MBBS), KHULOOD ALI MOHAMMED AL-TAEZI (YEMENI, 2020 PhD) and KISHANI KETHEESWARAN (SRI LANKAN, 2017 MBBS) won the third prize. The judges and teachers presented certificates and prizes to the winners.
On Nov. 4, JAMA ABDIDAHIR MOHAMUD (SOMALIAN, 2018 PhD) participated in the University level reading report competition on behalf of SIE and gave a speech on the same stage with the Chinese students from the other schools of the University. In the University level competition, he fully showed the humanistic demeanor of international students, and finally won the third prize.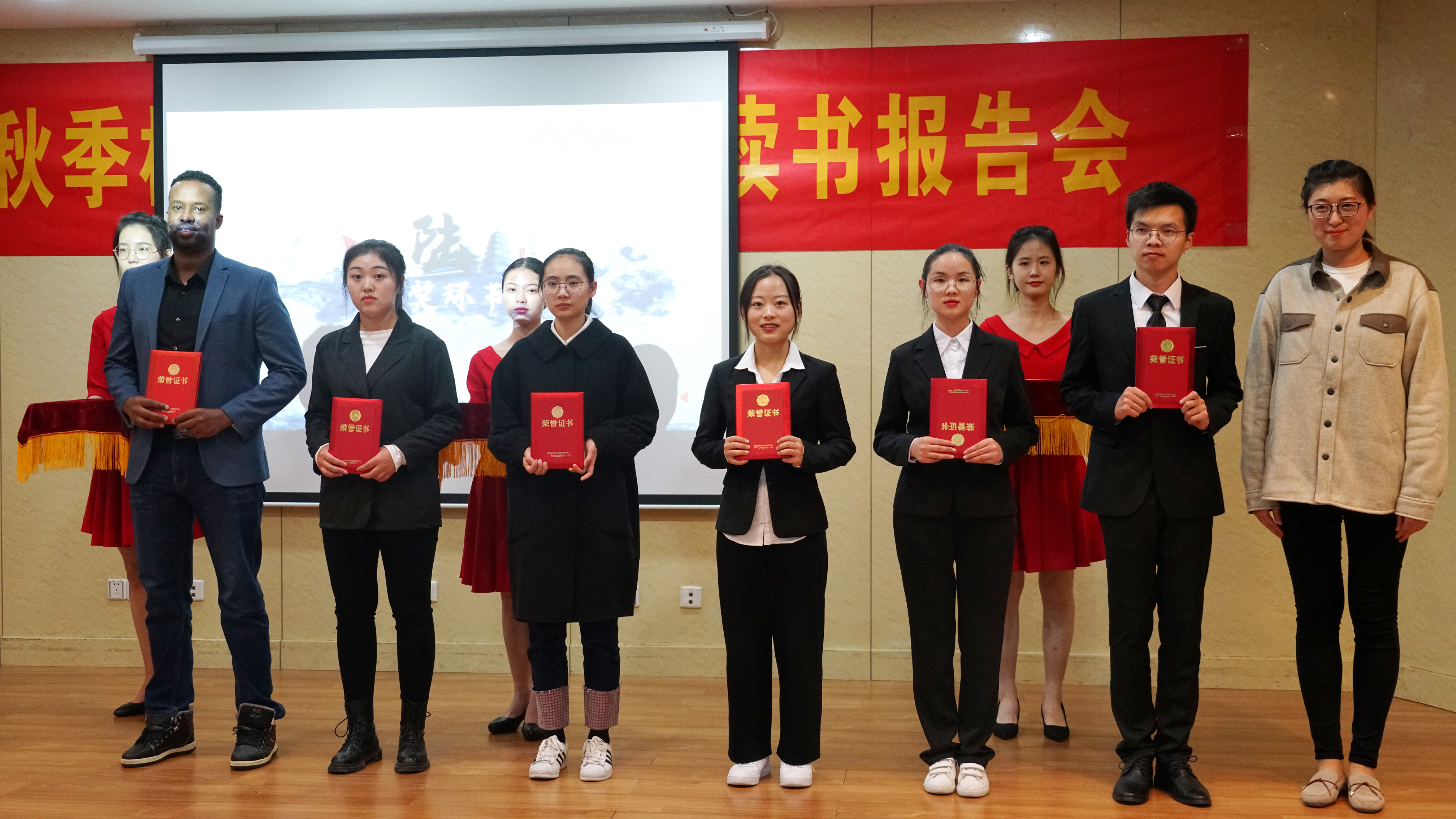 The reading report competition of SIE has been held for five consecutive years. It aims to guide int'l students to cultivate good reading habits and positive thinking spirit, and improve their Chinese communication level and overall humanistic quality. It has become an important part of campus culture construction.