On the afternoon of June 25th, our university Held International Student Forum to study the letter President Xi Jinping replies to the overseas students at Peking University. Prof. Ding Qiang, Vice President of NMU, leaders and teachers of School of International Education, all international student counselors and 33 student representatives of different student categories attended the forum.
The forum was presided over by Mr. Shen Henglu, Director of Student Affairs Office, School of International Education. Vice President Ding Qiang first delivered a speech and led the participants to study the Reply Letter. He affirmed our international students' active participation in the front-line of epidemic prevention work on campus, and wished them a smooth, healthy and safe study in China.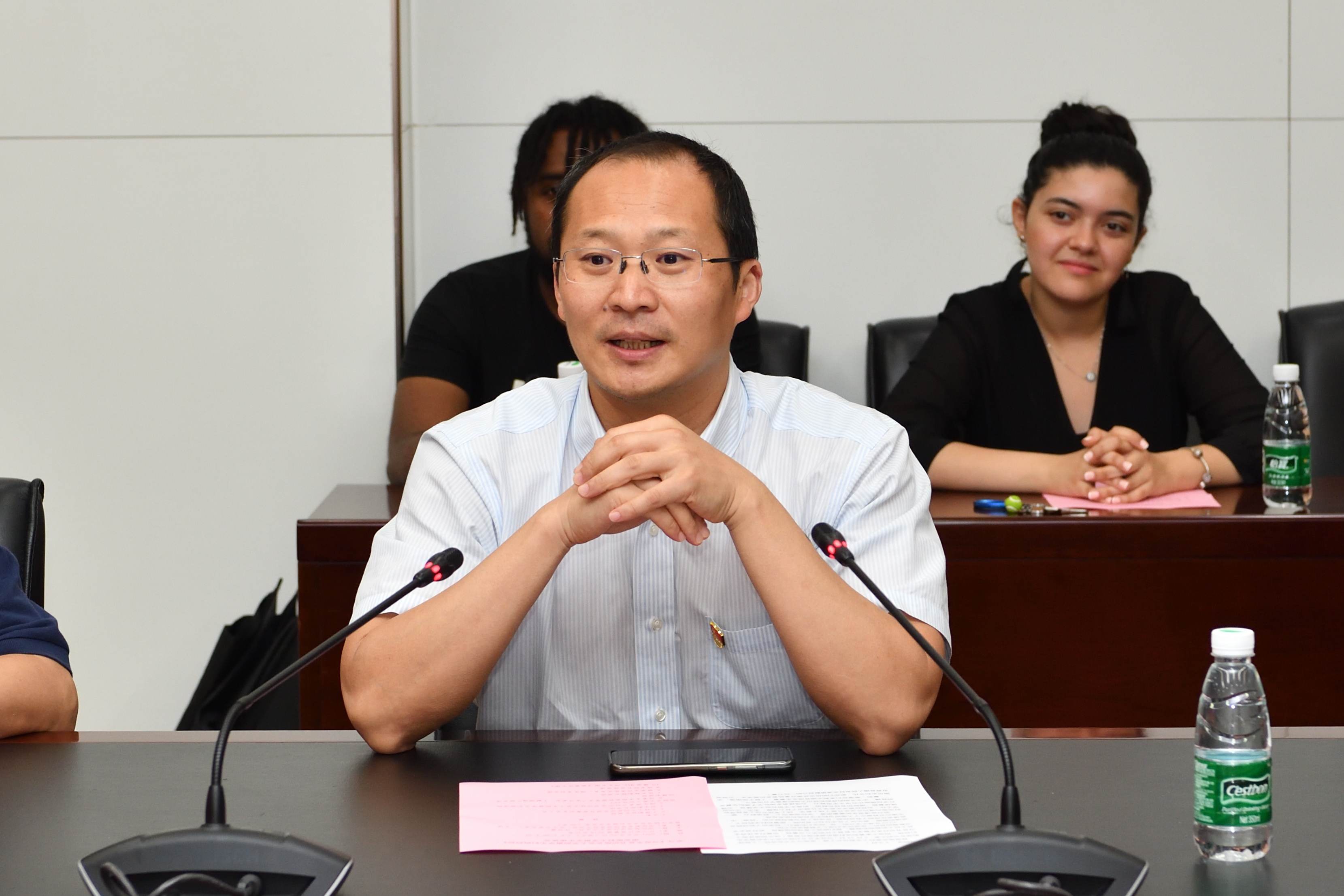 Afterwards, the teachers and students jointly studied the Reply Letter and watched the video of SIE students' activities of learning CPC history and China. Prof. Zhang Donghui, Vice Dean of SIE introduced the development history of CPC and China.
International student representatives spoke in turn. AKRAM MOHAMMED ALI AL-NASRI from Yemen, Batch 2019 doctoral student, said, "Studying and living in China is of great significance to our international students. It not only allows us to have a deeper understanding of the real China, but also to feel the earth-shaking changes that have taken place in China. Life in China made us realize that China not only has a profound and long history, but also has a vast and boundless future. I am deeply proud that I can receive higher education in China!
NEBIYU ELIAS TAMRAT from Ethiopian, Batch 2018 master student said, "The Chinese are the best, most caring, warm-hearted and most peaceful people I have ever met. For me, China and its people will always be in my heart. It occupies a special position. In all countries of the world, peace and security are still luxury items, and China is one of the safest countries in the world, which can be called a model. China has always been on the front line, helping Ethiopia and other countries with infrastructure, telecommunications systems and industries Construction gives us the opportunity to fight poverty. For those of us who call China our second hometown, for those of us who truly understand China and the beautiful people, it is our responsibility to tell the truth.
ANGELINO LOPES CORREIA from Guinea-Bissau, Batch 2020 undergraduate student said, After living in China for a long time, we have felt the power of China's development, especially when the epidemic is raging. The joint efforts of the people of China and the world have enabled COVID-19 to be effectively controlled worldwide. China is a safe and powerful country. Although we are from different countries, we will definitely learn, cooperate and exchange with Chinese people, respect science and share medical experience with each other, and make China stronger and world be a better place.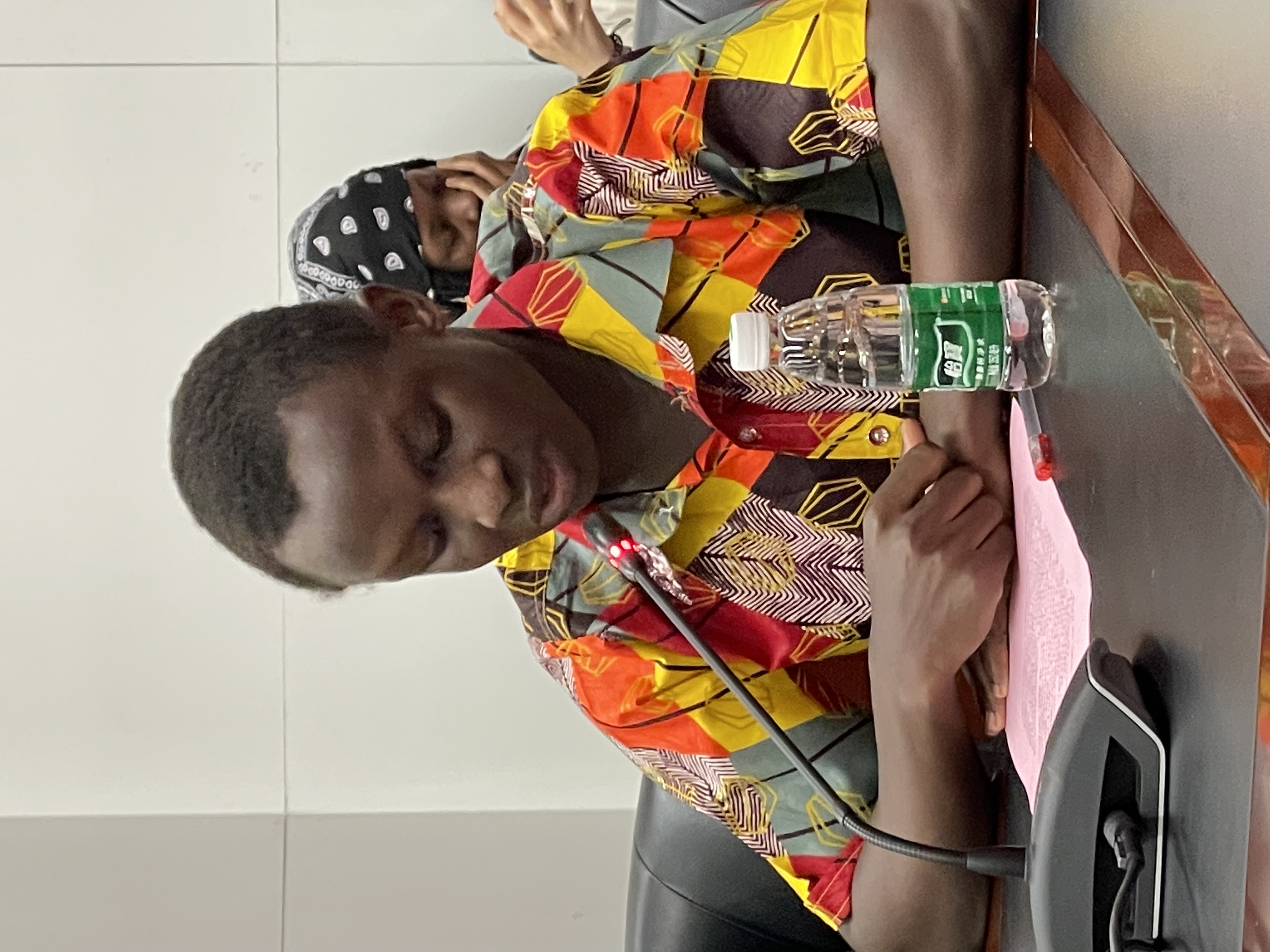 SHANIA CHEYNEL SAMUELS from Jamaica, Batch 2020 undergraduate student said, "China's economy, infrastructure, transportation, education, and technology are developing rapidly. I believe that China will soon become the world's largest economy. More and more foreign students choose to study in China. The world rankings of Chinese universities continue to improve. I hope that China will continue to develop in all aspects in the future. I also hope that more foreigners come learn Chinese and get to know the real China."
Other international students present in the forum also had discussions and exchanges, sharing their own stories in China, their knowledge about China and their dedication to become a messenger of friendship between China and the world.
Finally, Prof. Chen Yun, Dean of School of International Education, gave a concluding speech. Dean Chen Yun said President Xi Jinping's Reply Letter reflects the care and concern for international students in China. The university will make every effort to ensure that various teaching activities are carried out as usual during the epidemic prevention and control period, and encourage international students to learn more and contribute to the promotion of Sino-foreign friendship.
The forum ended with the singing of I Love You China by the teachers and students together. This forum enhanced the international students' understanding and recognition of CPC and China, and further deepened their friendship with China and their alma mater.