In order to celebrate the Winter Olympics and carry forward the spirit of the Winter Olympics, on February 15, SIE and Mental Health Education and Research Center jointly held Celebrate Winter Olympics with Youth, Move Together with Happiness Fun Sports Games for International students staying in campus in winter vacation. More than 30 international students attended the event.
There are four psychological development games such as Concentric drums, Throwing arrows into a pot, Don't fall in the forest, Balls traveling miles. The international students participated enthusiastically in an active atmosphere. In such way, they celebrate the success of Winter Olympics and engraved their own Olympic memories.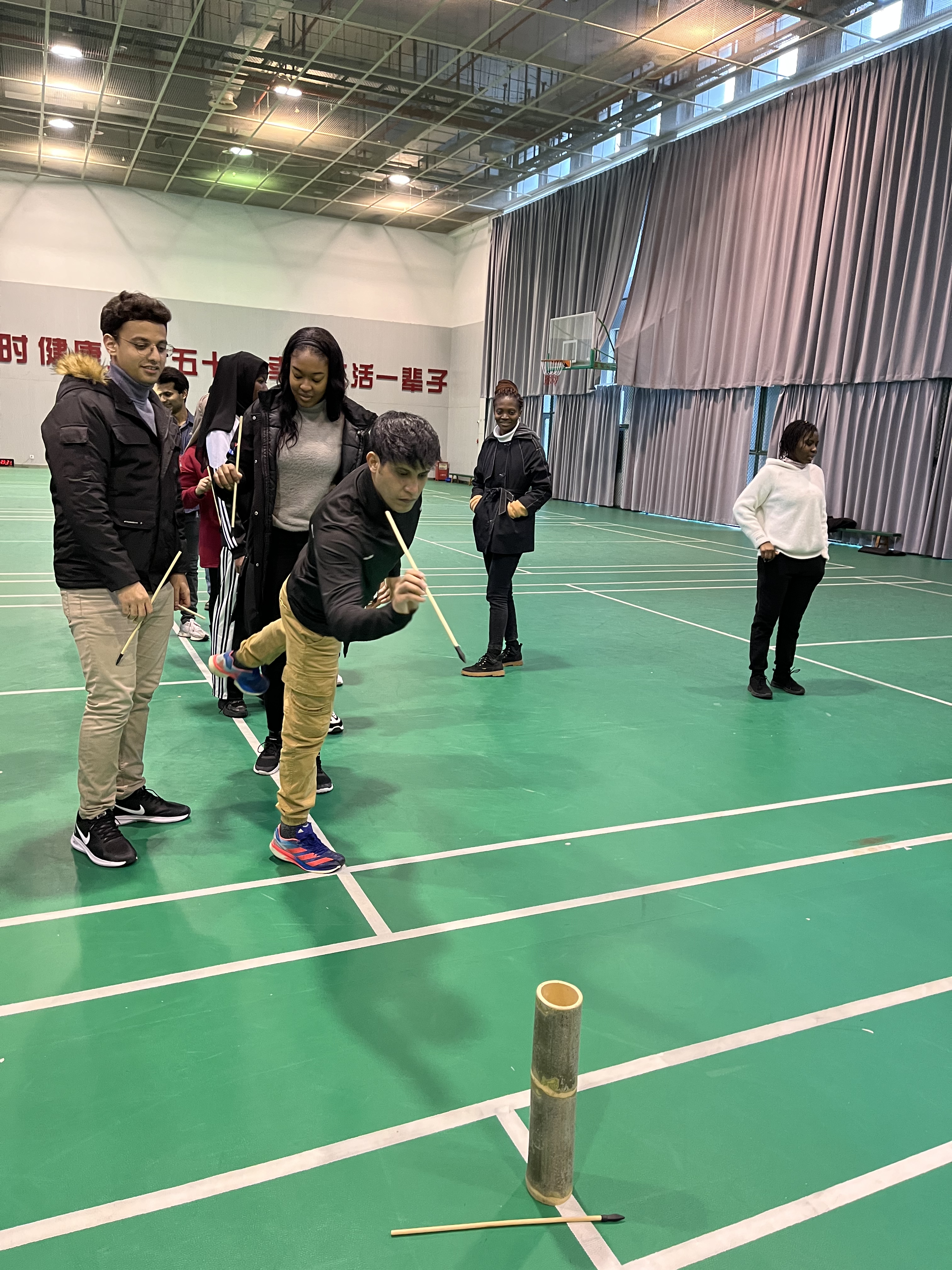 It is also the Lantern Festival on February 15. After the Fun Sports Games, the international students gathered to eat glutinous rice balls and feel the atmosphere of Chinese New Year. They said, we haven't returned home for more than two years due to the pandemic, however, we celebrate the Lantern Festival with teachers and classmates this year, so we feel like we are at home even without the company of family members.
This activity showcased the positive youth vitality of international students, carried forward the Olympic spirit of unity and cooperation, and promoted the improvement of the physical and mental quality of international students; at the same time, it also allows international students to experience the unique charm of Chinese New Year and welcome the new semester with hope and enthusiasm.
During the winter vacation of 2022, 65 international students stay on campus. To ensure a safe and peaceful winter vacation and spring festival for all the students staying in the University, the School of International Education has arranged a teacher on duty and a leader to lead every day to accompany all the students staying on campus.